D.C.if: Da Capo if (main)
(60MB – 480p)
Synonyms: D.C.if: Da Capo if (main)
Type: OVA
Episodes: 2
Aired: 2008-12-25
Ended: 2009-03-25
Rating: 5.28
What if [Asakura Jun`ichi] were to return [Shirakawa Kotori]`s feelings?
~ translated and adapted from the official site by Cranston
Note: On December 25, 2008 [King Records] shipped a DVD Box that includes the entire first [: Da Capo] (2003) anime series together with this OVA. A retelling of the first Da Capo series.
T.P. Sakura: Time Paladin Sakura
The project is a spinoff from Circus's D.C. Da Capo franchise and features the Yoshino Sakura character as a seemingly ordinary third grader with secret special powers.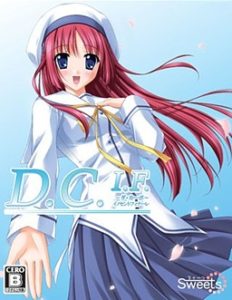 D.C.if: Da Capo if (main) Direct Download Links (60MB – 480p)(Encoded)
Episode 1 : Direct Download: Hi10_Da_Capo_if_-_01_396p_ASF[][RapidBot].mkv
Episode 2 : Direct Download: Hi10_Da_Capo_if_-_02_396p_ASF[][RapidBot].mkv

——————————————————————–
Did you also check out this Anime ?