Dog Days"
(720p – 100MB)
Dog Days Season 3
Anime Type : TV Series
Total Episodes : ??
Rating : ??
Aired : Jan 11, 2015 to ?
Producer : Aniplex, Seven Arcs, Starchild Records, Namco Bandai Games
Genres : Action, Adventure, Fantasy, Magic
Duration : 24 min. per episode
The third season of Dog Days.
THE third season of Dog Days.
THE THIRD SEASON OF DOG DAYS!!!!!!
In case you havn't watched the previous seasons:
"Dog Days is a Japanese fantasy anime television series created by Masaki Tsuzuki, also known for his work as creator of Magical Girl Lyrical Nanoha and produced by Seven Arcs and Aniplex under the direction of Keizo Kusakawa. The story revolves around a boy named Cinque Izumi, who is summoned to an alternate world by Princess Millhiore in order to defend Millhiore's country, the Biscotti Republic, from the neighboring kingdom of Galette."
Previous Seasons Links can be found below at the end of the page.
(Source: ANN)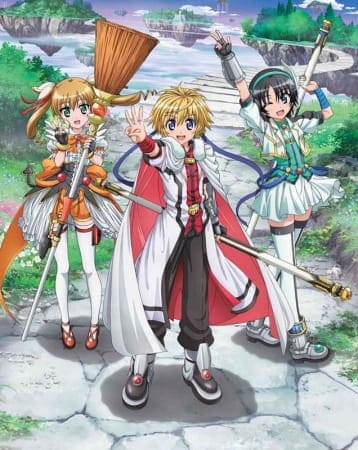 File Hosts | Direct-Download Links for Dog Days" 720p 100MB miniMKV Encodes
Episode 01 : Direct Download
Episode 02 : Direct Download
Episode 03 : Direct Download
Episode 04 : Direct Download
Episode 05 : Direct Download
Episode 06 : Direct Download
Episode 07 : Direct Download
Episode 08 : Direct Download
Episode 09 : Direct Download
Episode 10 : Direct Download
Episode 11 : Direct Download
Episode 12 : Direct Download
Episode 01: MEGA
Episode 02: MEGA
Episode 03: MEGA
Episode 04: MEGA
Episode 05: MEGA
Episode 06: MEGA
Episode 07: MEGA
Episode 08: MEGA
Episode 09: MEGA
Episode 10: MEGA
Episode 11: MEGA
Episode 12: MEGA