Ore no Monogatari
(720p|90MB)
Synonyms: My Love Story!!
Japanese: 俺物語!!
Anime Type : TV Series
Total Episodes : 24
Rating : 8.18
Aired : Apr 9, 2015 to ?
Producer : Madhouse, VAP, Nippon Television Network Corporation
Genres : Comedy, Romance, Shoujo
Duration : 25 min. per episode
Gouda Takeo is a freshman in high school. (Both estimates) Weight: 120kg, Height: 2 meters. He spends his days peacefully with his super-popular-with-girls, yet insensitive childhood friend, Sunakawa. One morning, on the train to school, Takeo saves a girl, Yamato, from being molested by a pervert. Could this be the beginning of spring for Takeo?
(Source: MU)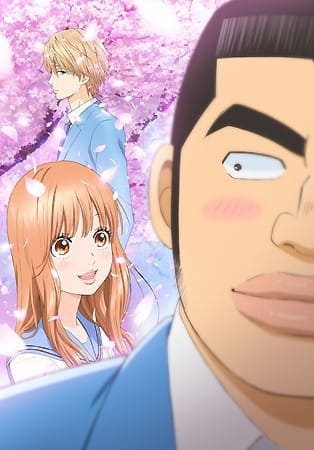 File Hosts | Direct-Download Links for Ore no Monogatari 720p|90MB miniMKV Encodes
MEGA : Mega Batch Link
Episode 1 : Direct Download | Torrent
Episode 2 : Direct Download | Torrent
Episode 3 : Direct Download | Torrent
Episode 4 : Direct Download | Torrent
Episode 5 : Direct Download | Torrent
Episode 6 : Direct Download | Torrent
Episode 7 : Direct Download | Torrent
Episode 8 : Direct Download | Torrent
Episode 9 : Direct Download | Torrent
Episode 10 : Direct Download | Torrent
Episode 11 : Direct Download | Torrent
Episode 12 : Direct Download | Torrent
Episode 13 : Direct Download | Torrent
Episode 14 : Direct Download | Torrent
Episode 15 : Direct Download | Torrent
Episode 16 : Direct Download | Torrent
Episode 17 : Direct Download | Torrent
Episode 18 : Direct Download | Torrent
Episode 19 : Direct Download | Torrent
Episode 20 : Direct Download | Torrent
Episode 21 : Direct Download | Torrent
Episode 22 : Direct Download | Torrent
Episode 23 : Direct Download | Torrent
Episode 24 : Direct Download | Torrent