Eureka Seven AO: Jungfrau no Hanabana-tachi
(720p – 200MB)
Eureka 7 AO OVA
Eureka Seven AO: Jungfrau no Hanabanatachi, Eureka Seven AO: The Flowers of Jungfrau, Eureka Seven AO OVA (synonyms)
Anime Type : OVA
Total Episodes : 1
Rating : 6.48
Aired : Sep 20, 2012
Producers : Bones, Bandai Visual, FUNimation EntertainmentL, Project Eureka AO
Genres : Action, Adventure, Drama, Mecha, Sci-Fi
Duration : 31 min. per episode
An original video anime, released on Blu-ray in a combined Hybrid Disc that also hold an Eureka Seven AO game for the PlayStation 3.
The OVA is set between episodes eight and nine of the series.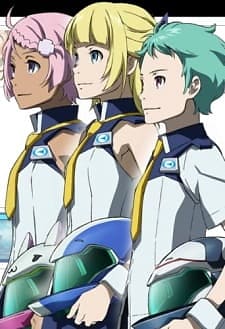 File Hosts | Direct-Download Links for Eureka Seven AO: Jungfrau no Hanabana-tachi 720p 200MB miniMKV Encodes
Direct-Download Links
OVA : Direct Download
Mega Links
Eureka Seven AO OVA BD
PS : There are 3 subtitle inside this video..