Fukigen na Mononokean
(720p – 100MB)
The Morose Mononokean,不機嫌なモノノケ庵
Anime Type – TV Series
Total Episodes – 12
Aired: Jun 28, 2016 to ?
Premiered: Summer 2016
Broadcast: Tuesdays at 23:30 (JST)
Producers: Pierrot Plus
Genres: Comedy, Shounen, Supernatural
Duration: 24 min. per ep.
Ashiya has spent the first seven days of high school stuck in the infirmary because of a youkai attaching itself to him. He ends up asking the owner of a small tea room called the "Mononokean" for help. This is a tale involving the very morose owner of Mononokean guiding the youkai that happened to wander into this world go to the next world.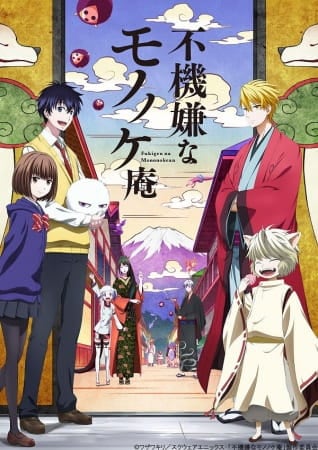 Direct-Download Links | Torrent Links for Fukigen na Mononokean 720p 100MB miniMKV Encodes
Episode 01 : Direct Download
Episode 02 : Direct Download
Episode 03 : Direct Download
Episode 04 : Direct Download
Episode 05 : Direct Download
Episode 06 : Direct Download
Episode 07 : Direct Download
Episode 08 : Direct Download
Episode 09 : Direct Download
Episode 10 : Direct Download
Episode 11 : Direct Download
Episode 12 : Direct Download
Episode 13 : Direct Download