Hanasaku Iroha: Home Sweet Home
(1080p – 1GB)
 
* Сontinuation of the original Hana-Saku Iroha project produced as the P.A. Works studio`s tenth anniversary work.
Although initially perplexed at the sudden turn of events which led her to live in the hot spring inn Kissuisou, now Ohana is perfectly accustomed to the new lifestyle; she has started to even notice a positive change in herself lately. One day from a neighboring inn Fukuya comes Wakura Yuina on a mission to train herself as an okami, where Ohana is told by her grandmother to assist this naive young girl.
Upon tidying up the storeroom Ohana discovers a box amid piles of items scattered around, which is packed with business logs Denroku has made over the years. She picks up a log and finds in it her mother`s name, together with the fact that her mother once said she wanted to shine, and there she realizes the minds of both mother and daughter work the same.
Anime Type – Movie
Total Episodes – 1
Rating – 7.58
Start Date – 2013-03-09
End Date – 2013-03-09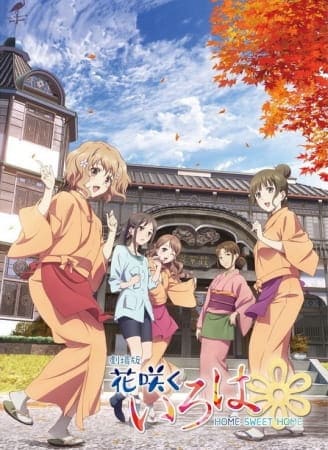 Direct-Download Links for Hanasaku Iroha: Home Sweet Home 1080p 1GB miniMKV Encodes
Direct Download: [AnimeOut] Hanasaku Iroha – Home Sweet Home 2013 [BD 1080pp x264 10bit Flac][1080pp][YURI][RapidBot].mkv
Direct-Download Links for Hanasaku Iroha: Home Sweet Home 720p 500MB miniMKV Encodes
Direct Download: [AnimeOut] Hanasaku Iroha – Home Sweet Home 2013 [BD 720p x264 10bit Flac][YURI][RapidBot].mkv