Hibike! Euphonium
(720p – 100MB)
Sound! Euphonium,
Type: TV Series
Episodes:
Status: Finished Airing
Aired: Apr 7, 2015 to ?
Producers: Kyoto Animation, Lantis, Pony Canyon, Rakuonsha
Genres: Music, School, Slice of Life
Duration: 24 min. per episode
Rating: PG-13 – Teens 13 or older
Hibike! Euphonium begins when Kumiko Oumae, a girl who was in the brass band club in junior high school, visits her high school's brass band club as a first year. Kumiko's classmates Hazuki and Sapphire decide to join the club, but Kumiko sees her old classmate Reina there and hesitates. She remembers an incident she had with Reina at a brass band club contest in junior high school.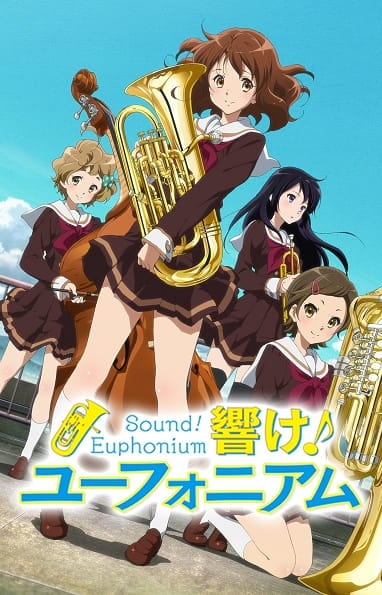 DDL Links for Hibike! Euphonium 720p 100MB miniMKV Encodes
Episode 01 : Direct Download
Episode 02 : Direct Download
Episode 03 : Direct Download
Episode 04 : Direct Download
Episode 05 : Direct Download
Episode 06 : Direct Download
Episode 07 : Direct Download
Episode 08 : Direct Download
Episode 09 : Direct Download
Episode 10 : Direct Download
Episode 11 : Direct Download
Episode 12 : Direct Download
Episode 13 : Direct Download
OVA
Episode 14 : Direct Download
MEGA Batch
MEGA OVA