Kuma Miko
(720p – 120MB)
Girl meets Bear , くまみこ 
Producers:
AT-X, Sony Music Communications
Licensors:
FUNimation Entertainment
Studios:
Kinema Citrus, EMT²
Genres:
Comedy, Seinen, Slice of Life
Duration:
24 min. per ep.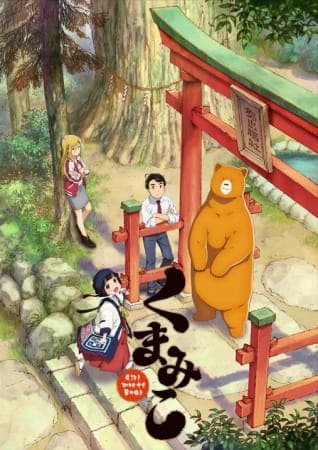 The manga follows Machi, a middle school student who serves as a shrine maiden at a Shinto shrine and takes care of a bear, who lives on mountain in Japan's northern Tohoku region. The bear, Natsu, has the ability to talk and is Machi's guardian. When Machi explains to Natsu that she will attend a school in the city, he gives Machi a set of trials that she must pass in order to be able to survive city life.
cc0dykid's Note: A talking bear. Get in my van and I'll show you more. ᶘ ᵒᴥᵒᶅ
Direct-DDL Links for Kuma Miko 720p 120MB miniMKV Encodes
Episode 01
Episode 02
Episode 03
Episode 04
Episode 05
Episode 06
Episode 07
Episode 08
Episode 09
Episode 10
Episode 11
Episode 12
MEGA-DDL Links Links for Kuma Miko 720p 120MB miniMKV Encodes
Episode 01
Episode 02
Episode 03
Episode 04
Episode 05
Episode 06
Episode 07
Episode 08
Episode 09
Episode 10
Episode 11
Episode 12