New Game!
(720p – 100MB)
New Game!, NEW GAME! (japanese)
Anime Type : TV Series
Total Episodes : 12
Aired : Jul 4, 2016 to ?
Producer : Kadokawa Shoten, Delfi Sound, Doga Kobo
Genres : Comedy, Slice of Life
Duration : 24 min. per episode
Rating : PG-13 – Teens 13 or older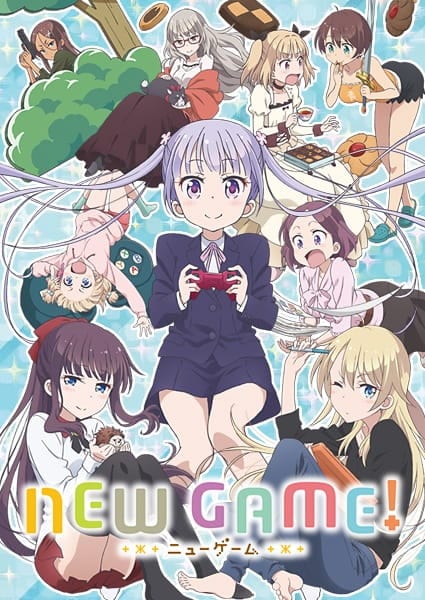 The main character Suzukaze Aoba graduates from high school and joins a game company. The person who made the game that Aoba loved as a grade-schooler just happens to be Aoba's senior at the company. The story follows girls who work and aspire at the Eaglejump company.
Direct-Download | File Host Links for New Game! 720p 100MB miniMKV Encodes
Direct-Download Links
Episode 01 (Proper) : Direct Download
Episode 02 (Proper) : Direct Download
Episode 03 (Proper) : Direct Download
Episode 04 (Proper) : Direct Download
Episode 05 (Proper) : Direct Download
Episode 06 (Proper) : Direct Download
Episode 07 (Proper) : Direct Download
Episode 08 (Proper) : Direct Download
Episode 09 (Proper) : Direct Download
Episode 10 (Proper) : Direct Download
Episode 11 (Proper) : Direct Download
Episode 12 (Proper) : Direct Download
MEGA Links Links for Love New Game! 720p 100MB miniMKV Encodes
MEGA Links got taken down