Noblesse: Awakening
(720p – 150MB)
Japanese: Noblesse: Awakening
Anime Type : ONA
Total Episodes : 1
Rating : ?
Aired : Feb 4, 2016
Premiered : Winter 2016
Producer : Production I.G
Genres : Action, Adventure, Fantasy, Military
Duration : 31 min.
Cadis Etrama di Raizel wakes up from 820-years long sleep and starts a new life as a high school student. His peaceful days as a student are soon interrupted by a group of attackers known as the "Unions." Noblesse follows Raizel and his loyal servant, Frankenstein, as they constantly protect and save Raizel's new human friends from the mysterious threats.
(Source: Crunchyroll)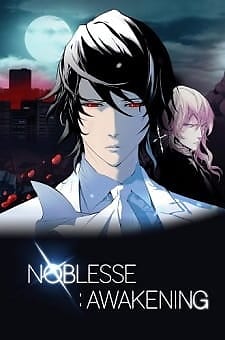 Direct-Download | File Host Links for Noblesse: Awakening 1080p 300MB miniMKV Encodes
Direct-Download Links
[AnimeOut] Noblesse – Awakening – 00 [1080pp][1080pp][HorribleSubs][RapidBot].mkv: Direct Download | Openload.co
Direct-Download | File Host Links for Noblesse: Awakening 720p 150MB miniMKV Encodes
Direct-Download Links
Episode 1 : Direct Download
[AnimeOut] Noblesse- The Beginning of Destruction [720p][Blaze077-Subs][RapidBot].mkv: Direct Download | Openload.co
Mega Links