Re-Kan!
(720p – 100MB)
Re-Kan!
Type: TV Series
Episodes:
Status: Finished Airing
Aired: Apr 3, 2015 to ?
Producers: Sentai FilmworksL, Pierrot Plus
Genres: Comedy, School, Seinen
Duration: 24 min. per episode
Rating: PG-13 – Teens 13 or older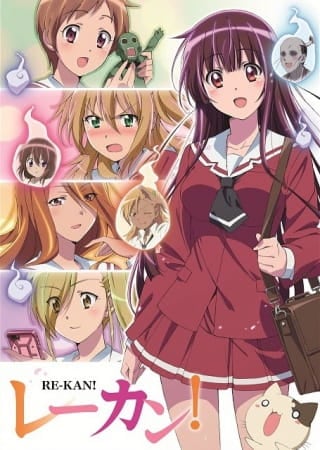 Amami Hibiki is a girl who can see ghosts and other supernatural phenomena in her surroundings. The stories follow her daily life with both her friends and the otherworldly.
DDL Links Links for Re-Kan! 720p 100MB miniMKV Encodes
Episode 01 : Direct Download
Episode 02 : Direct Download
Episode 03 : Direct Download
Episode 04 : Direct Download
Episode 05 : Direct Download
Episode 06 : Direct Download
Episode 07 : Direct Download
Episode 08 : Direct Download
Episode 09 : Direct Download
Episode 10 : Direct Download
Episode 11 : Direct Download
Episode 12 : Direct Download
Episode 13 : Direct Download
MEGA Links Links for Re-Kan! 720p 100MB miniMKV Encodes
Episode 01 : MEGA
Episode 02 : MEGA
Episode 03 : MEGA
Episode 04 : MEGA
Episode 05 : MEGA
Episode 06 : MEGA
Episode 07 : MEGA
Episode 08 : MEGA
Episode 09 : MEGA
Episode 10 : MEGA
Episode 11 : MEGA
Episode 12 : MEGA
Episode 13 : MEGA
Batch : Re-kan! Batch