Yosuga no Sora 720p – Completed Anime Series
Haruka Kasugano and his twin sister Sora have lost both their parents in an accident, and with them all their support. They decide to move out of the city to the rural town where they once spent summers with their late grandfather. At first everything seems familiar and peaceful, but changes come as Haruka starts to remember things from his youth.
Alternative Titles
Japanese: ヨスガノソラ In solitude, where we are least alone.
Information
Type: TV
Episodes: 12
Status: Finished Airing
Aired: Oct 4, 2010 to Dec 20, 2010
Producers: Feel, Starchild Records, Studio Mausu, GANSIS, PRA
Genres: Drama, Ecchi, Romance, Harem
Duration: 25 min. per episode
Rating: R+ – Mild Nudity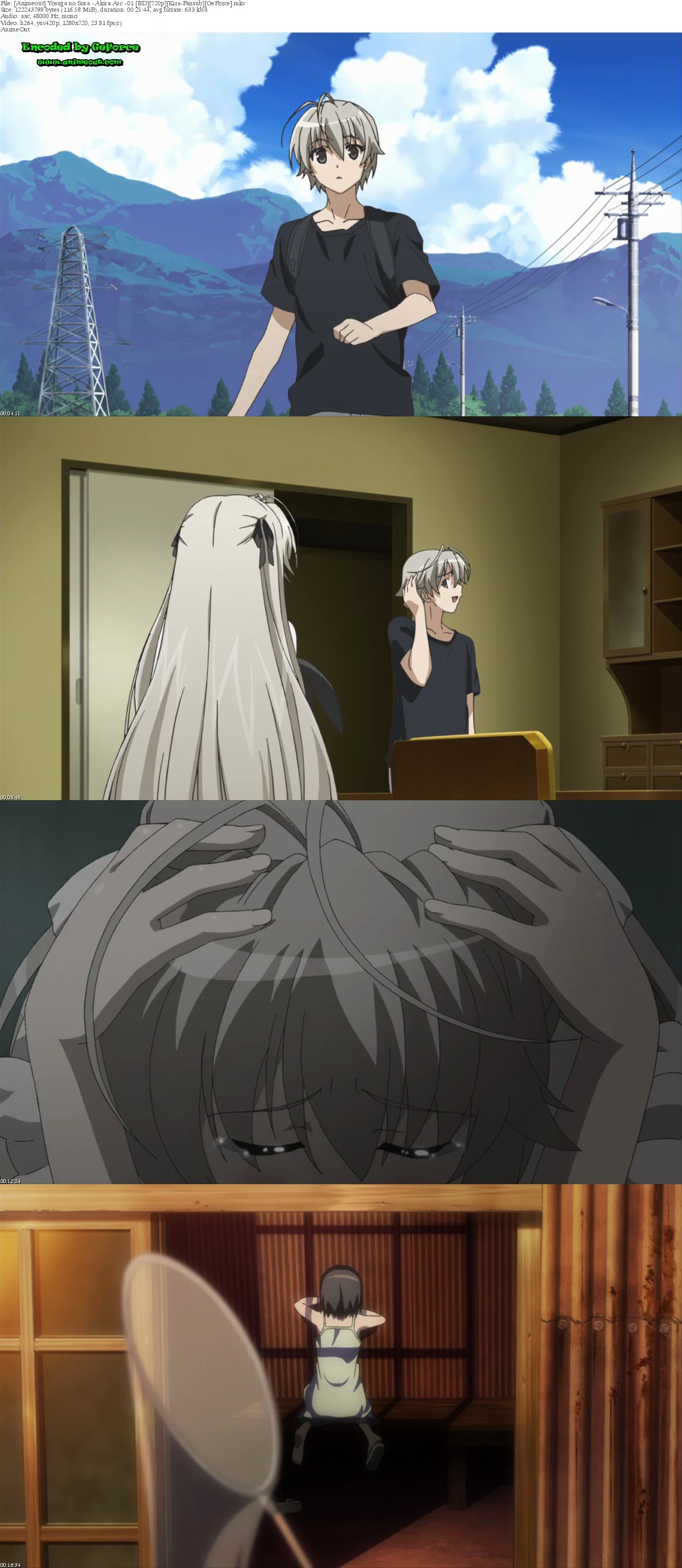 Direct-Download Links | Torrent Links for Yosuga no Sora 90MB Encodes
Akira Arc:

Episode 1 : Direct Download | Torrent
Episode 2 : Direct Download | Torrent
Episode 3 : Direct Download | Torrent
Episode 4 : Direct Download | Torrent
Kazuha Arc:

Episode 1 : Direct Download | Torrent
Episode 2 : Direct Download | Torrent
Episode 3 : Direct Download | Torrent
Episode 4 : Direct Download | Torrent
Nao Arc:

Episode 1 : Direct Download | Torrent
Episode 2 : Direct Download | Torrent
Episode 3 : Direct Download | Torrent
Episode 4 : Direct Download | Torrent
Sora Arc:

Episode 1 : Direct Download | Torrent
Episode 2 : Direct Download | Torrent
Episode 3 : Direct Download | Torrent
Episode 4 : Direct Download | Torrent
Episode 5 : Direct Download | Torrent
OP & ED:

NCED 1 (Complete Version) : Direct Download | Torrent
NCED 1 : Direct Download | Torrent
NCED 2 : Direct Download | Torrent
NCOP : Direct Download | Torrent
Mega Batch for Yosuga no Sora